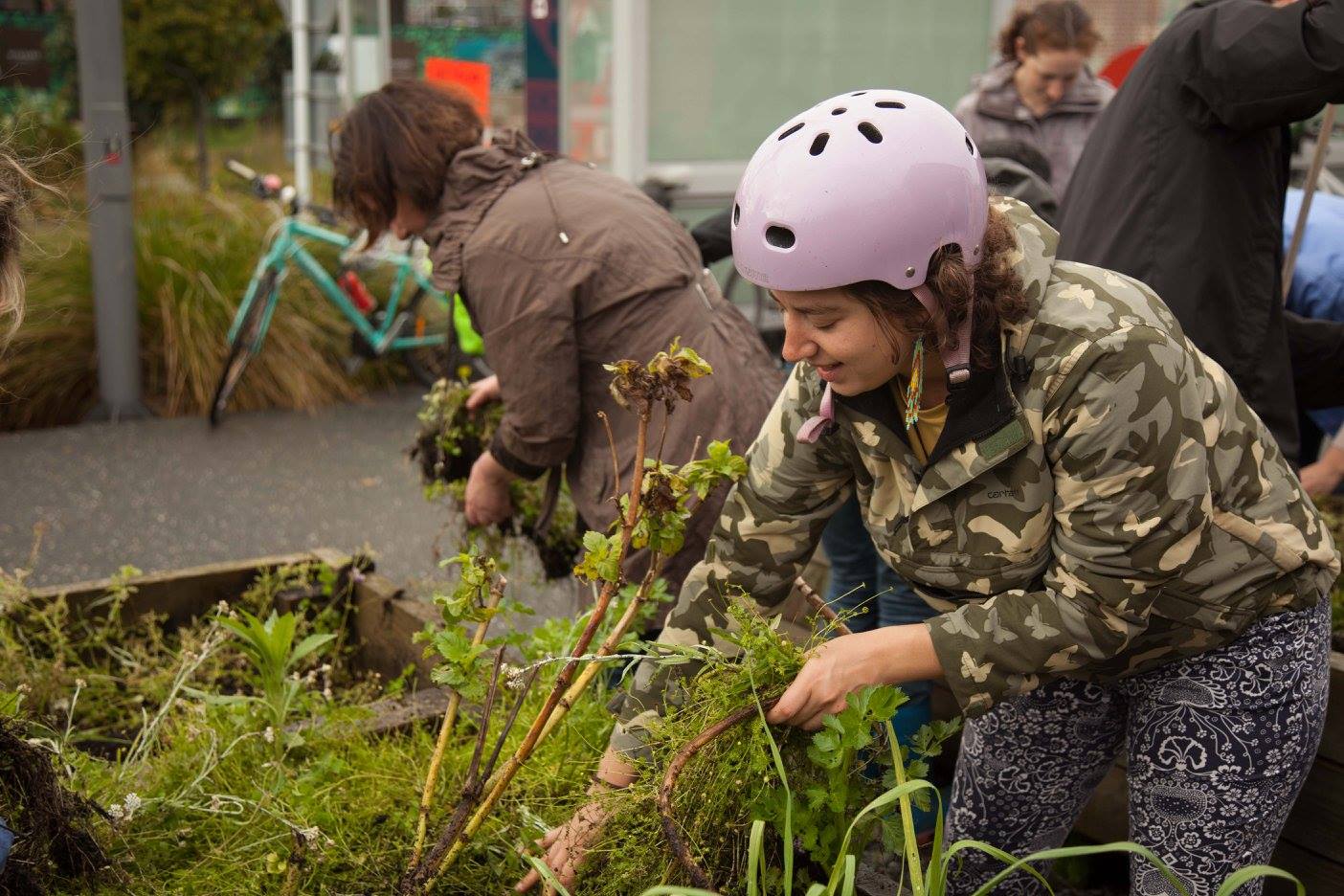 Our next adventure is set to take place on May 20th. See the Facebook event here
Our Biking Bee Adventures take place throughout Auckland's many community gardens and city parks, which can be viewed on our interactive map.
They invite everyone of all ages to hop on their bikes and join us on a biking adventure where we explore bee friendly spaces around Auckland whilst learning how we can make our city safe for bees.
We explore the designs of the bee friendly spaces we visit and consider what can be done to make them even friendlier for bees.
We discuss the environmental factors and 'bee facilities' needed for bees and other pollinators to thrive. If we discover one of these bee friendly spaces is lacking in a bee facility, we will create it while we are there and leave them even bee friendlier than we found them.
Join us on our next biking adventure and learn how to design, create and improve the bee friendliness of Auckland's gardens whilst discovering what you can do in your own garden to help.
The first of our seasonal Biking Bees was facilitated by Julia Cardwell and was held in Spring on the 1st of October, 2016. The second and third instalments were facilitated by Ella Rose Shnapp and held on the 27th of May and the 23rd of September 2017 respectively. Greer Juul Rasmussen facilitated our Biking Bee OUT WEST in April 2018, in collaboration with EcoMatters Environment Trust.